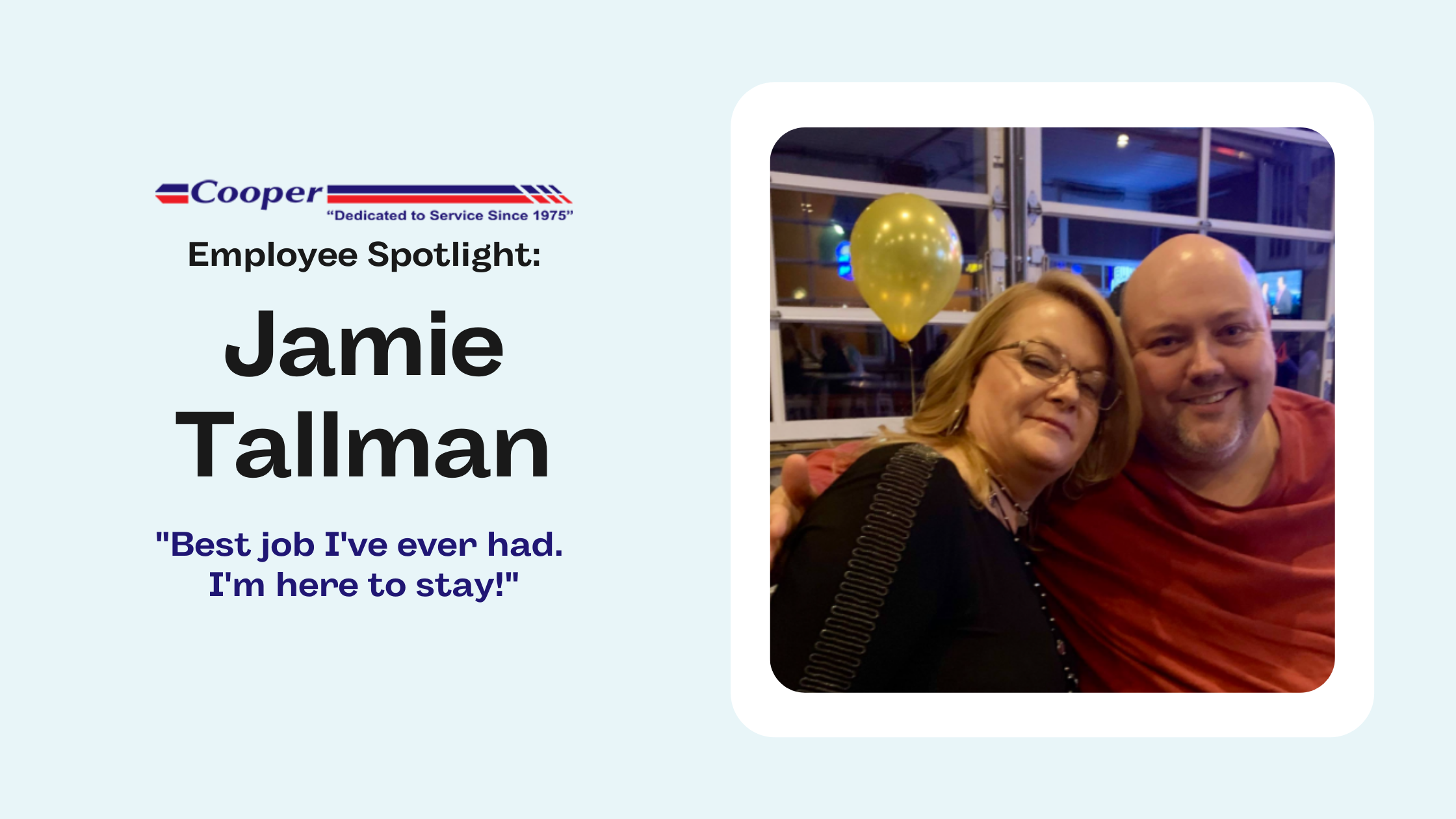 This month we're honored to spotlight one of our drivers who has driven for Cooper Freight for a decade now, Jamie Tallman.
Why do you like working at Cooper Freight?
It is family oriented and they know your name. All of the employees are friendly and accessible. The equipment is kept in fantastic condition. You get plenty of miles with excellent pay. Decent home time. We have lots of one, two and even three million mile drivers for a reason. Best job I've ever had. I'm here to stay!

What are some perks at Cooper Freight that you enjoy? 
The automatic truck wash. Laundry room. We have a very nice driver's room. Vallet truck service… The list goes on and on.
What are your go-to snacks on the road? 
Jerky. Cheese.
What is your favorite quote or bible verse that you live by? 
Treat others like you want to be treated.
What are some misconceptions about truck driving you'd like for people to understand?
It's not the 70's. We aren't scoundrels. Many of us are well educated.
What would you like people to know about trucking and working at Cooper Freight?
It's truly a hire you to retire you company.
Join Jamie and the Cooper Freight Family
We are accepting applications for OTR, Team, and Local Company Drivers. Click here to learn more about our driver benefits, pay, and company culture.
For more information on our hiring process and qualifications, please call the Recruitment Office at (901) 215-9100 Or email to drive4us@cooperfreight.com