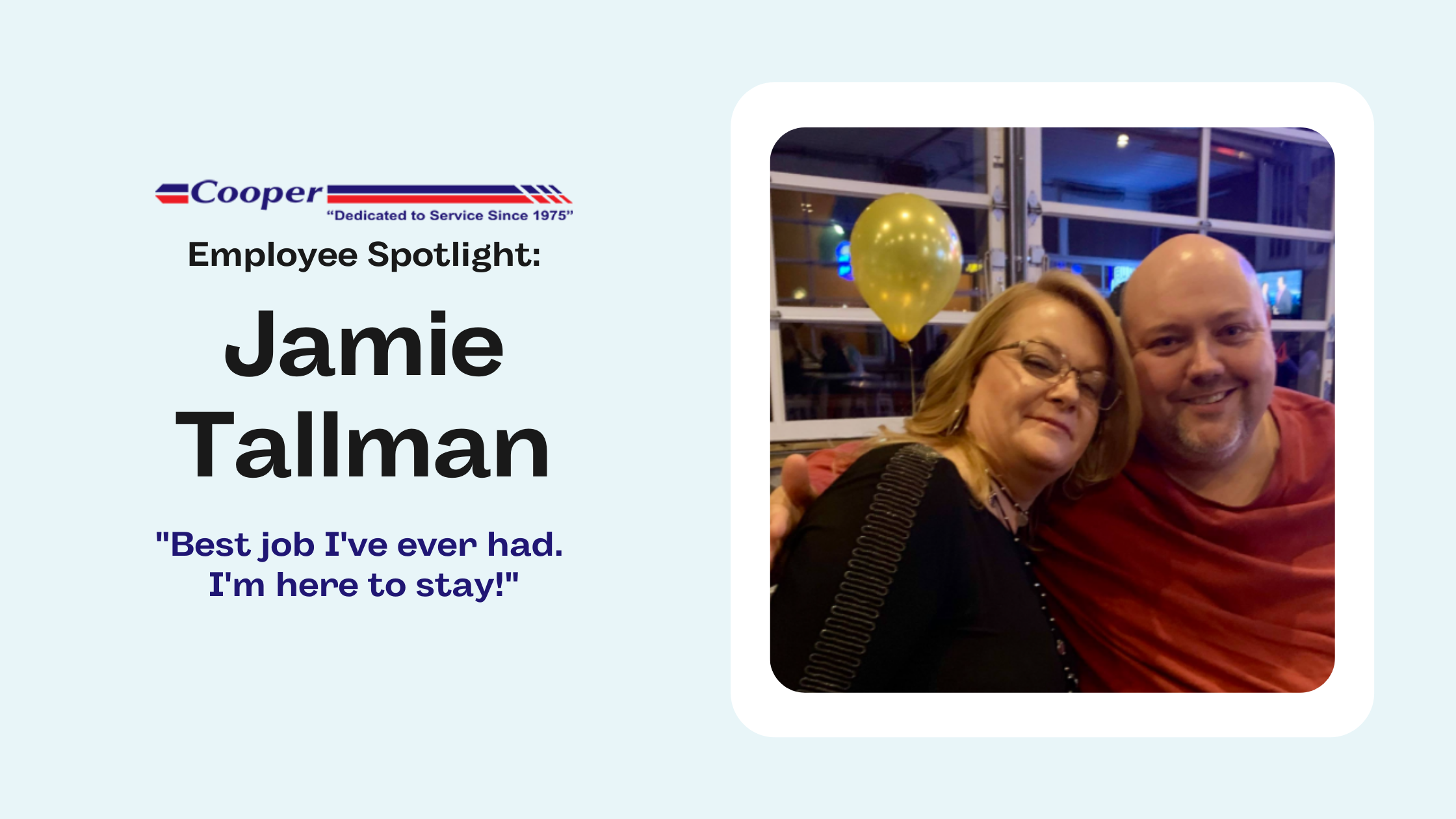 This month we're honored to spotlight one of our drivers who has driven for Cooper Freight for a decade now, Jamie Tallman.
Why do you like working at Cooper Freight?
It is family oriented and they know your name. All of the employees are friendly and accessible. The equipment is kept in fantastic condition. You get plenty of miles with excellent pay. Decent home time. We have lots of one, two and even three million mile drivers for a reason. Best job I've ever had. I'm here to stay!