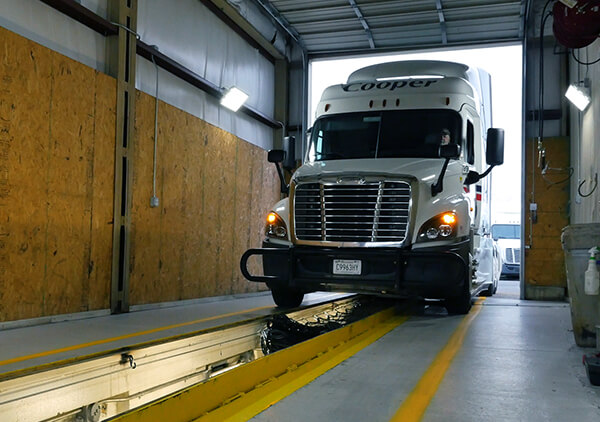 During Brake Safety Week, commercial motor vehicle inspectors focus on the importance of brake systems by conducting inspections and removing commercial motor vehicles found to have brake-related out-of-service violations from our roadways.
The Commercial Vehicle Safety Alliance (CVSA) recently scheduled this year's Brake Safety Week for Aug. 21-27, 2022. This annual event emphasizes the importance of ensuring sufficient brake systems in commercial motor vehicles (CMVs). Specifically, the event highlights the role that brake maintenance and efficiency plays in reducing brake-related CMV accidents on the road.
The focus of this year's event is brake hoses and tubing. During this weeklong initiative, certified vehicle inspectors review CMVs using the CVSA's North American out-of-service criteria and remove any CMVs with brake-related violations from the roadways. Conducting these inspections, identifying brake-related violations and placing unsafe CMVs out of service is important for the following reasons:
Brake-related violations are common. During an unannounced, one-day inspection and enforcement initiative in April 2022, 46 jurisdictions in Canada and the United States removed 1,290 CMVs with brake-related critical vehicle inspection item violations from North American roadways. This number represented 14.1% of the 9,132 CMVs inspected that day.
Brake-related violations are on the rise. More than one-third (38.9%) of all CMV out-of-service conditions stemmed from brake system and adjustment violations during the CVSA's International Roadcheck inspection and enforcement initiative in 2021, representing a slight increase from the previous year's findings.
Brake-related failures can be fatal. The third-most cited vehicle-related factor among fatal CMV and passenger vehicle crashes was brake system failures, according to a recent Federal Motor Carrier Safety Administration (FMCSA) report.
Cooper Freight is always diligent in working with our team to ensure our motor vehicles (especially our brake systems) are in safe working condition on the roadways! Here are some tips to ensure the brake systems are safe.
At the end of Brake Safety Week, inspectors will combine the data they collected and submit the results to the CVSA. The CVSA will then report its findings later in the year. Cooper Freight is proud to offer its drivers and the community at large commercial fleet resources.
Join our team! Now Hiring OTR Truck Drivers.
We are accepting applications for OTR, Team, and Local Company Drivers. Click here to learn more about our driver benefits, pay, and company culture.
For more information on our hiring process and qualifications, please call the Recruitment Office at (901) 215-9100 Or email to drive4us@cooperfreight.com