Uncover the importance of National Transportation Week and the integral role Cooper Freight plays in America's trucking industry, ensuring the safe and efficient delivery of your goods.
National Transportation Week, celebrated annually during the third week of May, pays tribute to the tireless professionals powering America's transportation industry. From May 14-20, 2023, we salute the individuals who keep America on the move and fuel our economic prosperity. Cooper Freight, a stalwart in the logistics and freight industry, is instrumental in transporting goods across the nation. This blog post delves into the significance of Cooper Freight during National Transportation Week and how our services guarantee the safe and punctual arrival of your products.
The role of Cooper Freight in the American trucking industry:
For nearly half a century, Cooper Freight has been dedicated to forging enduring relationships with customers, employees, and suppliers. Our comprehensive suite of services, encompassing truckload, yard management, expedited pick-up, drop and hook, multi-stop, long haul, short haul, and team services, addresses a myriad of transportation requirements. As a dependable ally, we pledge the safe, efficient, and prompt delivery of your goods and freight.
Ensuring safe delivery of goods:
At Cooper Freight, safety is paramount. Our drivers are subject to stringent safety training and adhere to rigorous safety protocols to guarantee the secure transit of your cargo. Our cutting-edge equipment and facilities, coupled with our unwavering commitment to safety, make us a trusted choice for delivering your goods and freight during National Transportation Week and beyond.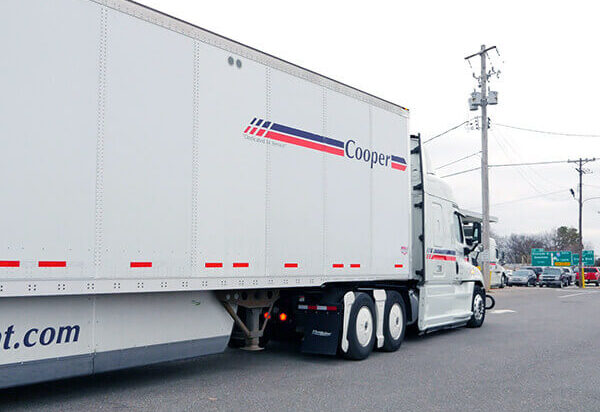 Streamlined logistics for businesses:
In the dynamic business landscape of today, efficiency is vital. Cooper Freight recognizes the significance of punctual deliveries and seamless logistics for your business's triumph. Our team of logistics specialists tirelessly works to streamline transportation routes and curtail delays, ensuring your goods and freight reach their destinations as scheduled.
Promoting sustainability and reducing environmental impact:
As we commemorate National Transportation Week, it's essential to acknowledge the role of sustainable practices in the transportation industry. Through investments in fuel-efficient vehicles and the implementation of eco-friendly strategies, we strive for a more sustainable future for the coming generations.
National Transportation Week serves as a reminder of the indispensable role transportation professionals play in our everyday lives. Cooper Freight takes pride in being a part of this industry, and we remain dedicated to delivering your goods and freight safely and efficiently.
As we applaud the diligence and dedication of those in the transportation sector, we invite you to consider Cooper Freight as your partner for all your logistics and freight needs.